Innovative Semiconductor & Sustainable Manufacturing
| | |
| --- | --- |
| NCKU ranked #1 in Taiwan and 33rd Worldwide in THE Impact Rankings (2022) | |
NCKU excelled particularly in SDG 7 (affordable and clean energy), ranked 8th, and SDG 9 (industry, innovation, and infrastructure), fifth globally. In 2022, NCKU has proved itself as a top-performing school of USR and has been ranked highest among Taiwan's universities in the THE Impact Rankings for three years consecutively.
---
| | |
| --- | --- |
| #1 | NCKU ranked first in the Global Vision Magazine Survey (2022) on Best University for Employability in Taiwan, 8 years in a row. |
With more than 190,000 living alumni, NCKU graduates have reached various notable and influential positions in business, politics, and academics. NCKU has been affiliated with 1 Nobel laureate, 15 Academia Sinica academicians, and many CEOs of listed companies in Taiwan and around the world.
---
NCKU AISSM,

the 1st

purpose-built

semiconductor academy launched in Taiwan
Addressing the nation's high-tech talent demand and the imperative for advancing semiconductor technology during the AI era, NCKU is the first university that launched a graduate school with semiconductor concentrations, which is named the Academy of Innovative Semiconductor and Sustainable Manufacturing (AISSM) in 2021.
---
Connections with top universities in the Czech Republic, Slovakia, Lithuania, Poland, and Austria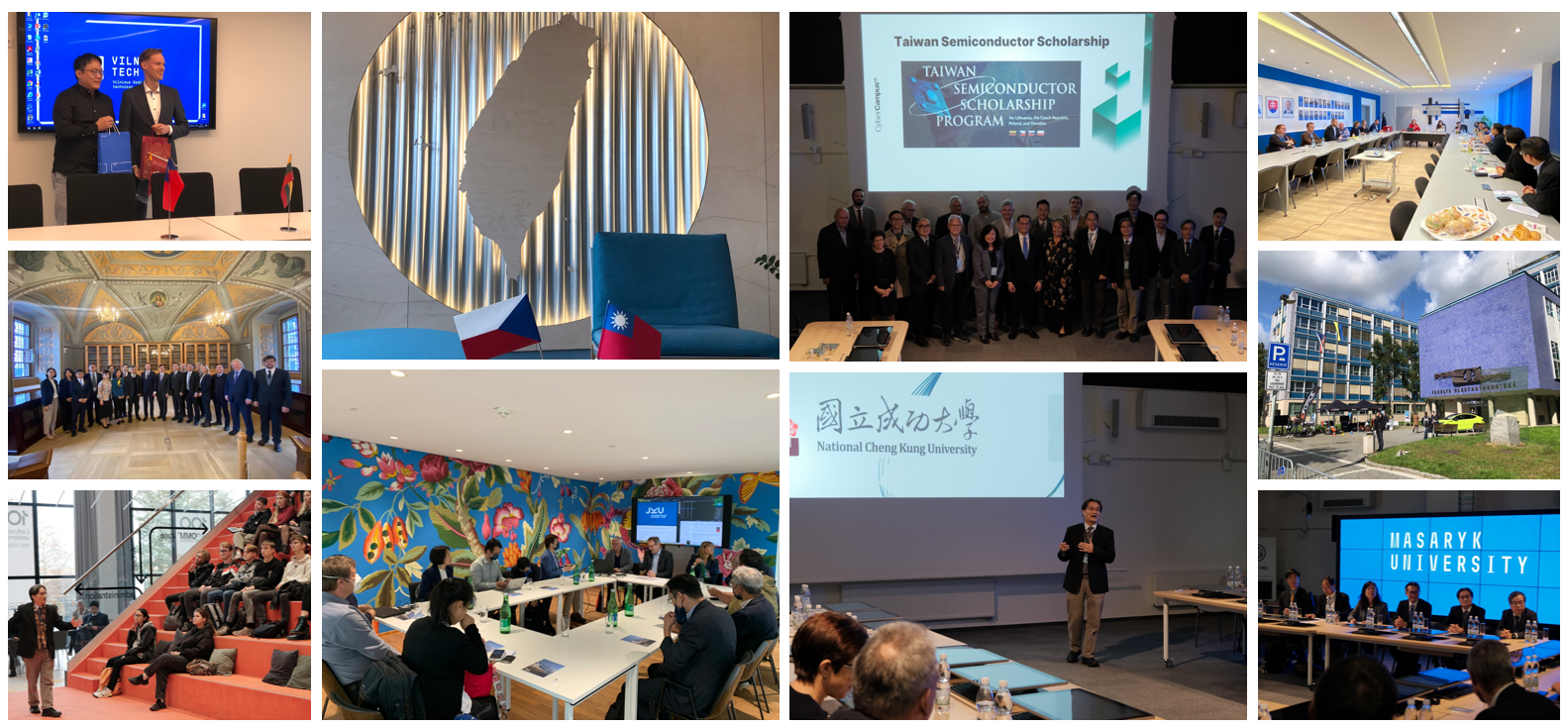 Recent visits to Charles University, Comenius University, FH Technikum Wien, Johannes Kepler University Linz, Kaunas University of Technology, Masaryk University, the Slovak University of Technology in Bratislava, Technische Universitat Wien, University of Chemistry and Technology Prague, Vilnius Gediminas Technical University, Vilnius University, Warsaw University of Technology, and Wroclaw University of Science and Technology (2022)
---
17 leading companies throughout the semiconductors supply chain are on board in the AISSM industry alliance,

the most among the top 5 semiconductor academies in Taiwan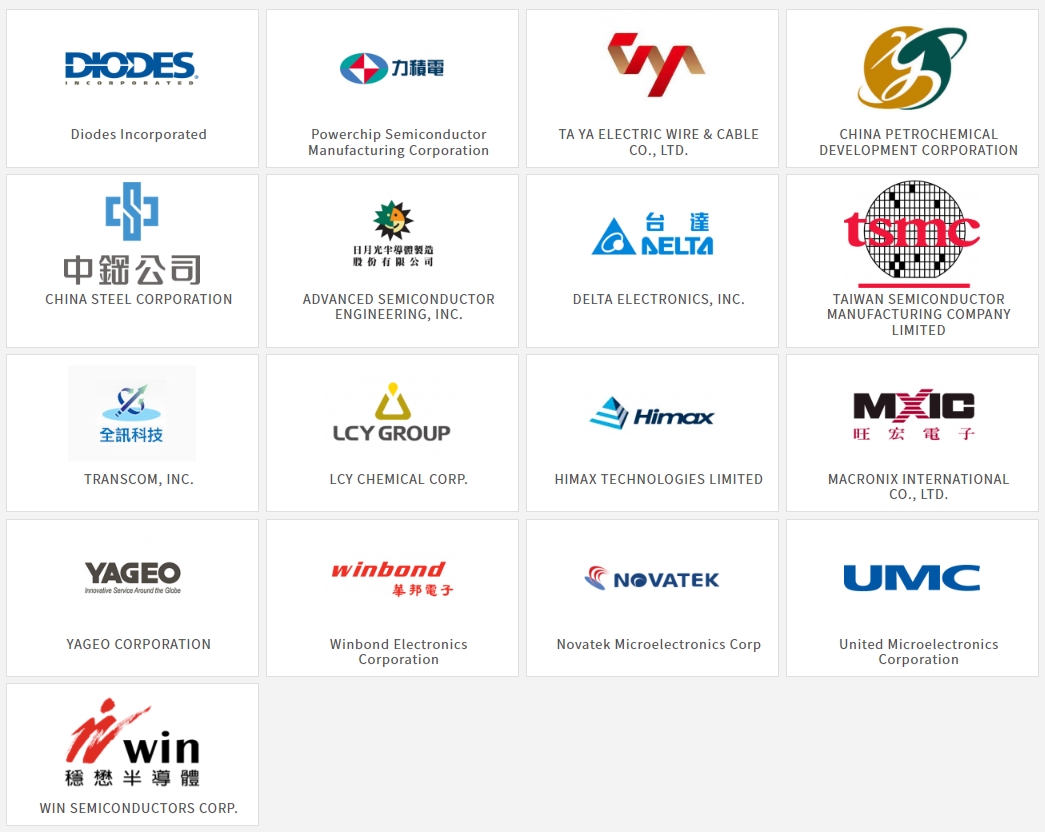 The AISSM industry partners support more than sixty joint development projects hosted by the Academy's faculty members. Eight have established their joint research centers on the NCKU campus to facilitate direct investment for focused research output and talent training. Other direct and close interactions include CEOs' mentorship seminars, industry experts providing courses with credentials, and industry awareness and readiness events on campus throughout the year.
---
5 MS and PhD programs in Critical Technology equipped with
core competency in Artificial Intelligence and Sustainability

Built on NCKU's top-notch research foundation in science and engineering, AISSM has strived to align the university-based R&D work closer to industry needs by allowing greater flexibility in academic infrastructures such as faculty hiring of industry experts, budgeting, research, and training formats. The five degree programs are Integrated Circuit Design, Semiconductor Process Technology, Semiconductor Packaging and Testing, Key Materials, and Smart and Sustainable Manufacturing, covering the whole spectrum of the semiconductor industry, with a core value on "data-driven & energy-sensitive" competency to help students excel in the highly competitive semiconductor industry. Over 100 student spots are open to domestic and international students each year.
---
Research Topics (selected)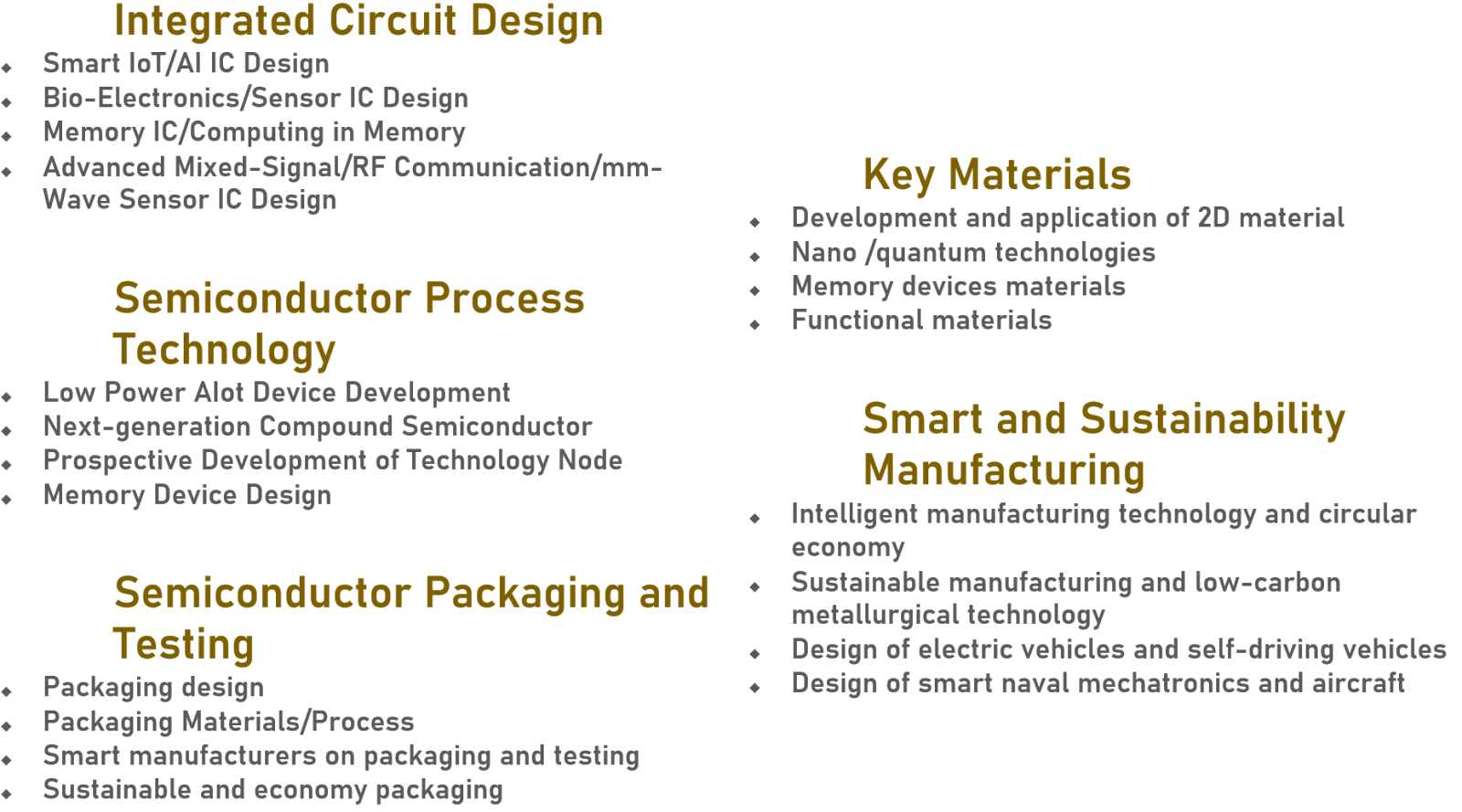 ---
Faculty/program directors and advisors with most current students of AISSM
---
Integrated Circuit Design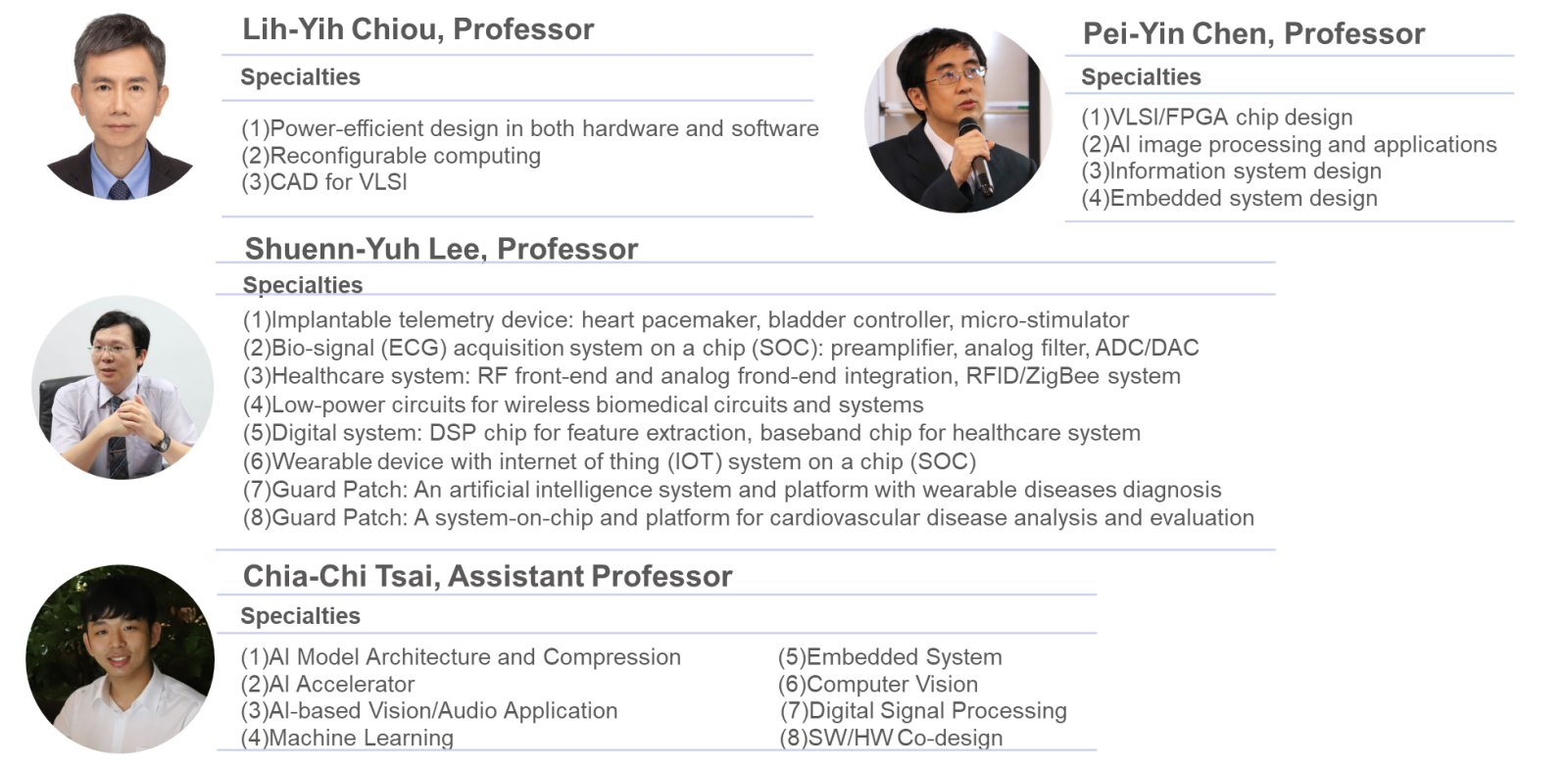 Full list Curriculum Research NCKU!
---
Semiconductor Process Technology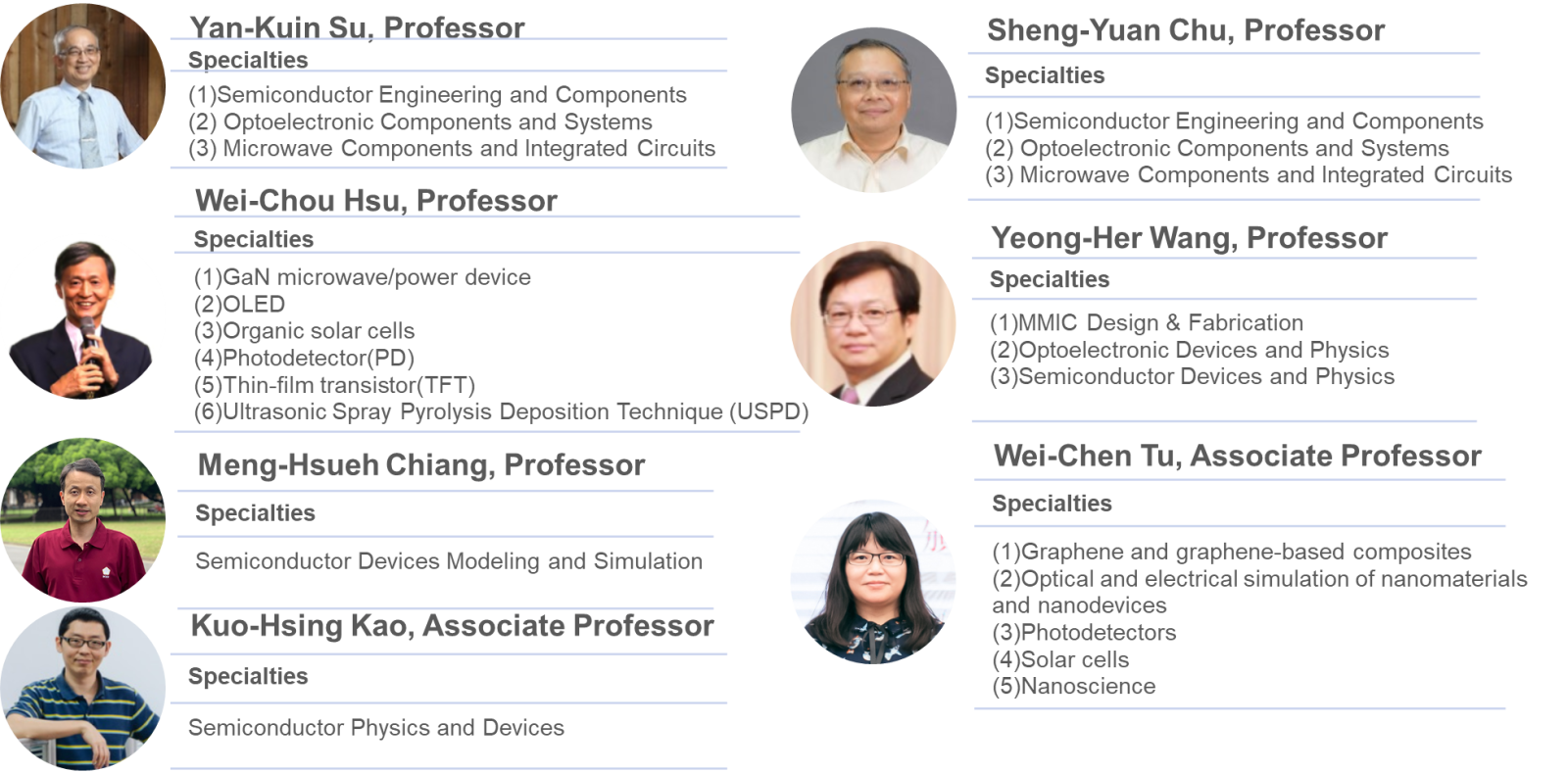 Full list Curriculum Research NCKU!
---
Semiconductor Packaging and Testing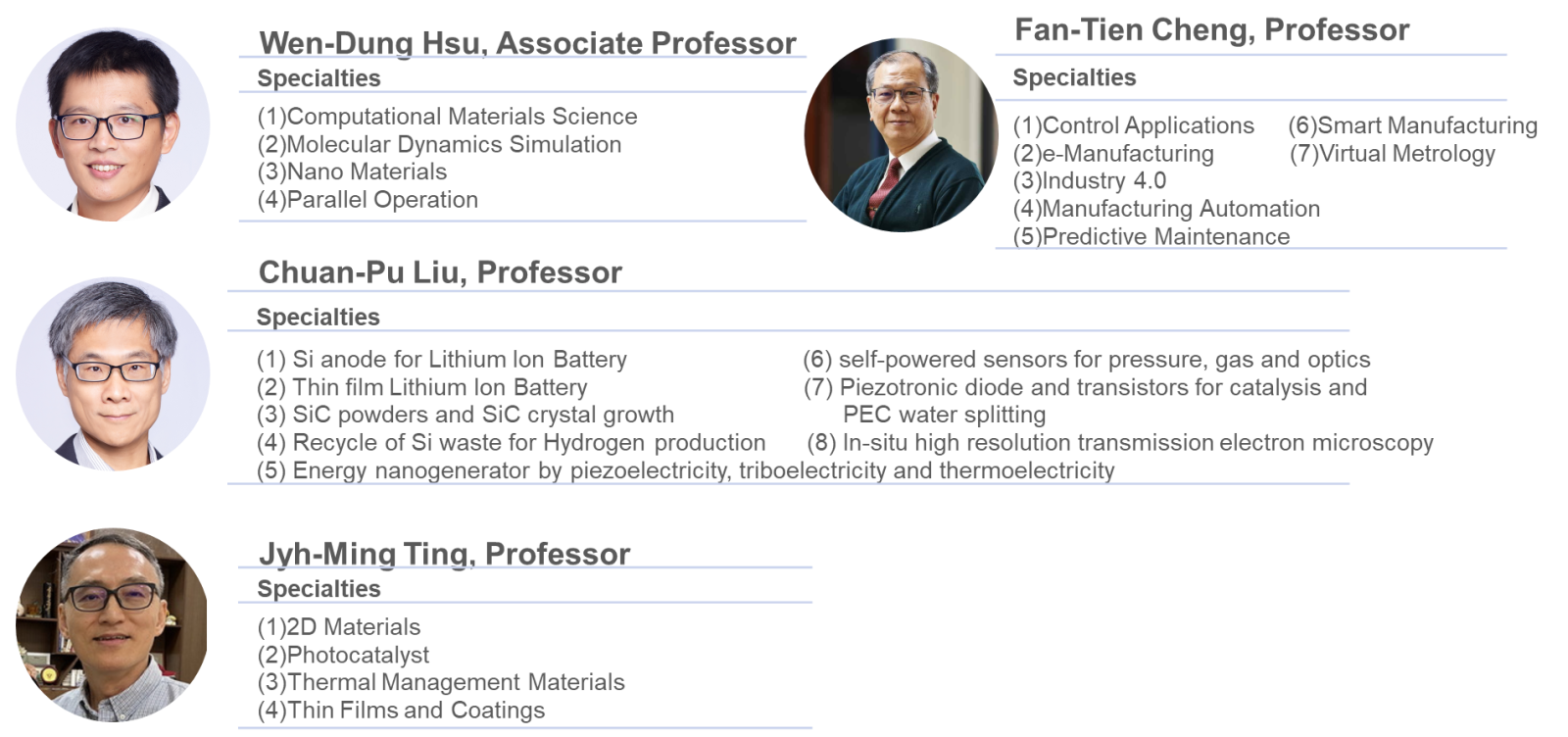 Full list Curriculum Research NCKU!
---
Key Materials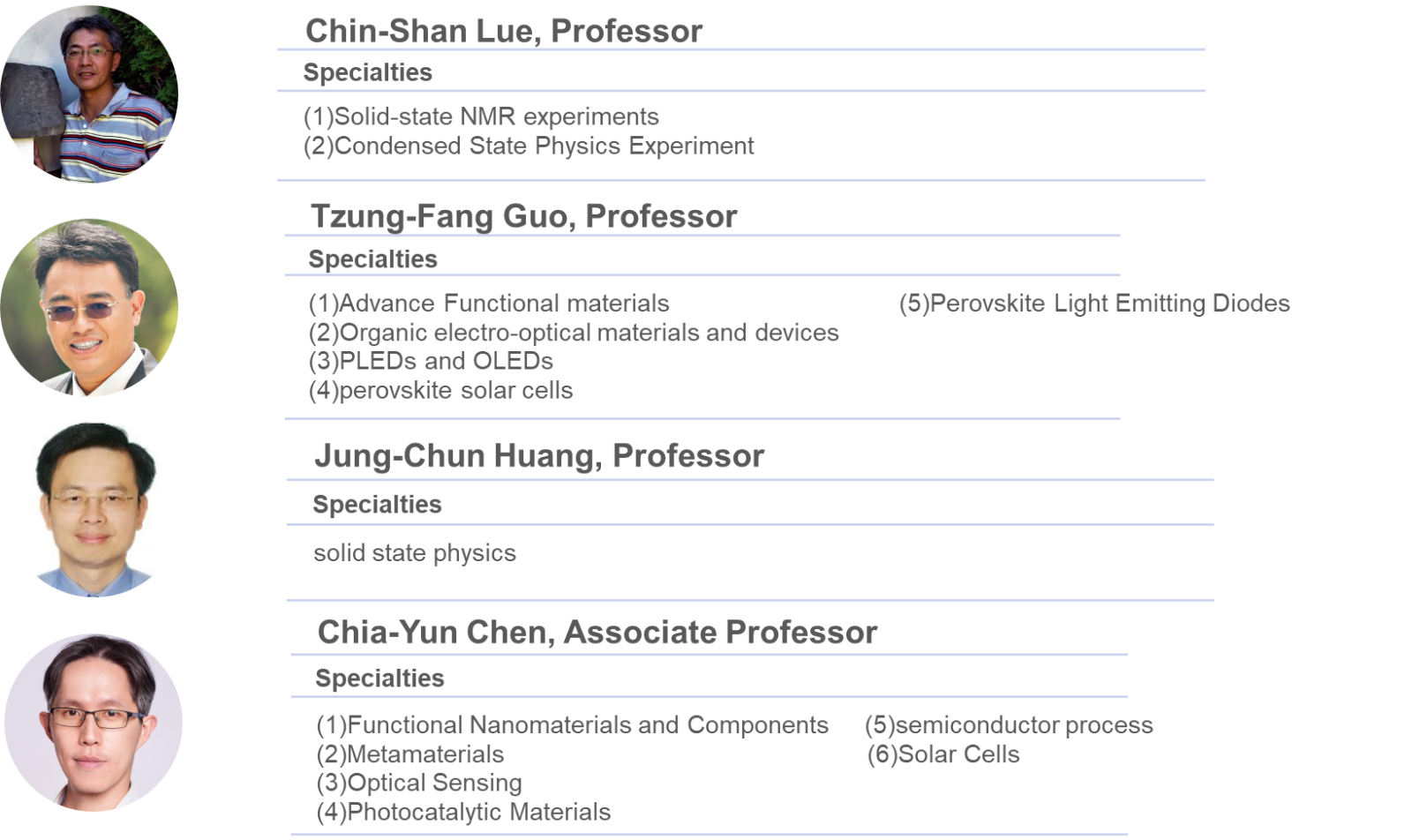 Full list Curriculum Research NCKU!
---
Smart and Sustainability Manufacturing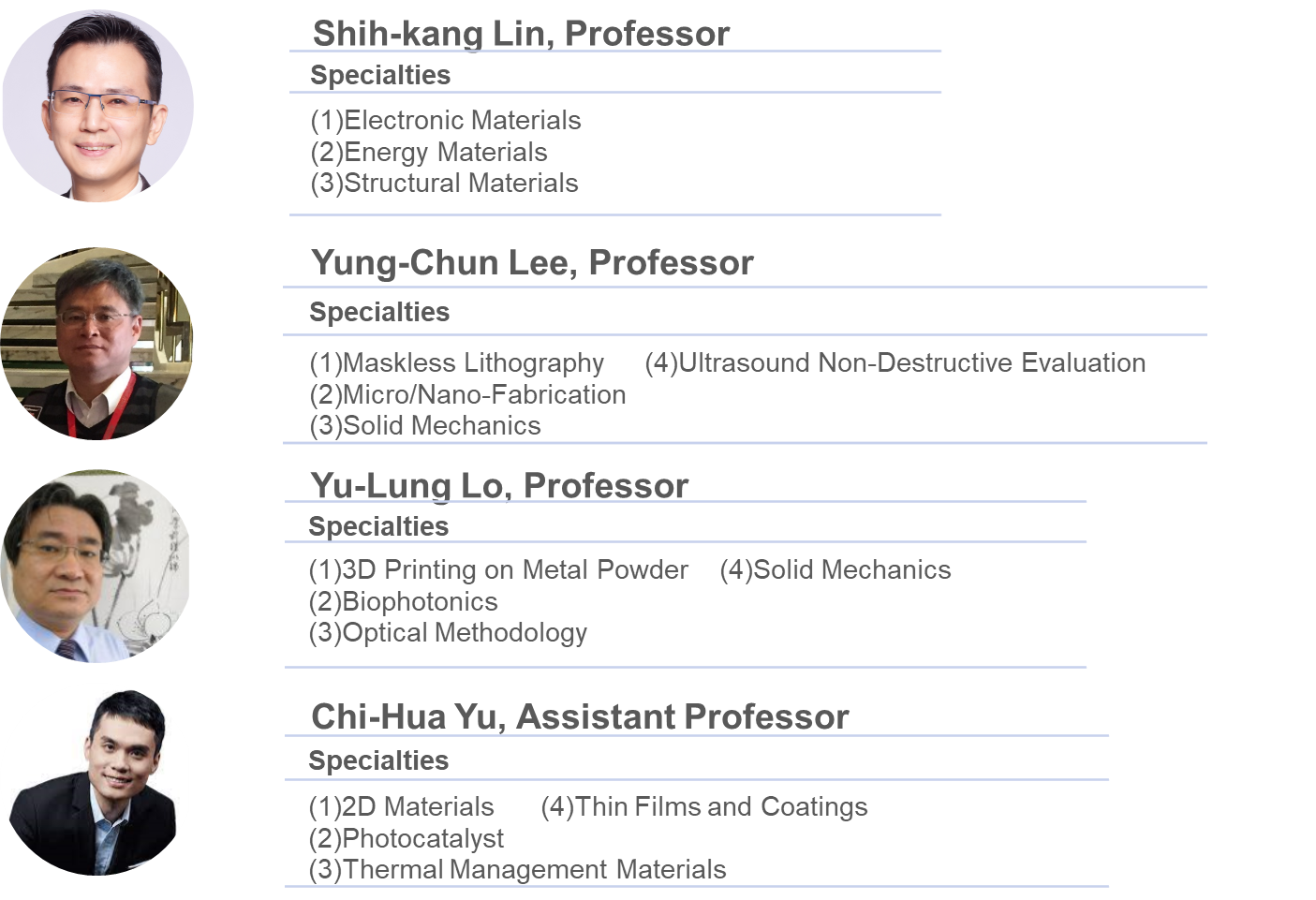 Full list Curriculum Research NCKU!
---
Join us in the semiconductor expert community to advance to the next level of your career
AISSM welcomes students from the faculty of science, engineering, or electrical engineering to pursue their master's or PhD degrees. Applicable disciplines include but are not limited to electrical engineering, materials science, photonics, chemical engineering, physics, mechanical engineering, information engineering, and environmental engineering. Admissions are open twice a year, one for the fall entry in January and the other for the spring entry in July.